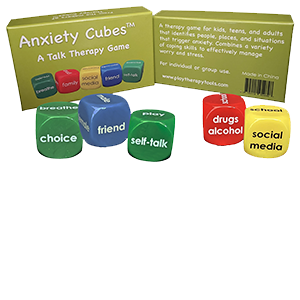 A therapy game for kids, teens, and adults that identifies people, places, and situations that trigger anxiety.
Combines a variety of coping skills to effectively manage worry and stress.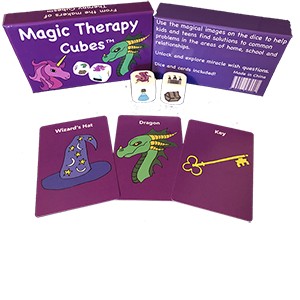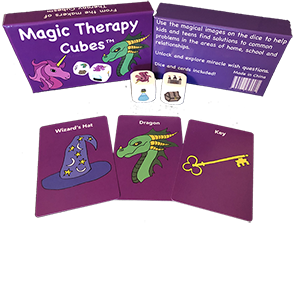 Magic Therapy Cubes™ - Use the magical images on the dice to help find solutions to common problems and unlock and explore miracle wish questions.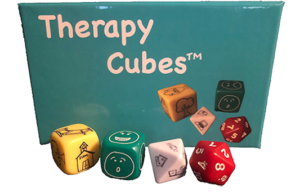 Winner of the Hatch Award, a fun game of personal storytelling  available in six languages!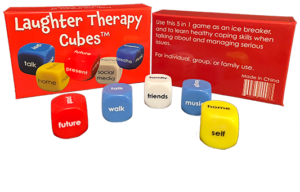 5 games in 1: Use as a laughter icebreaker, to share a problem or concern, and to learn new coping skills