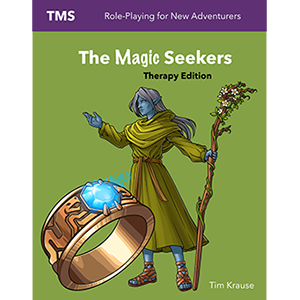 We are excited to introduce one of our newest games! The Magic Seekers is a fun, therapeutic role playing games for individuals, groups or families.
The game can add insight into personal strengths and problem solving.
Includes 18 magic cards, and dice. Pre-order now!
Check out twelve new therapy role playing scenarios for our new edition of The Magic Seekers Therapy Edition in which you will be guided through new adventures that take you into the world of personal empowerment, decision making, self-esteem, friendship and trust.
Travel to magical places and work through issues such as anger management, bullying and peer pressure by using and identifying your personal strengths.